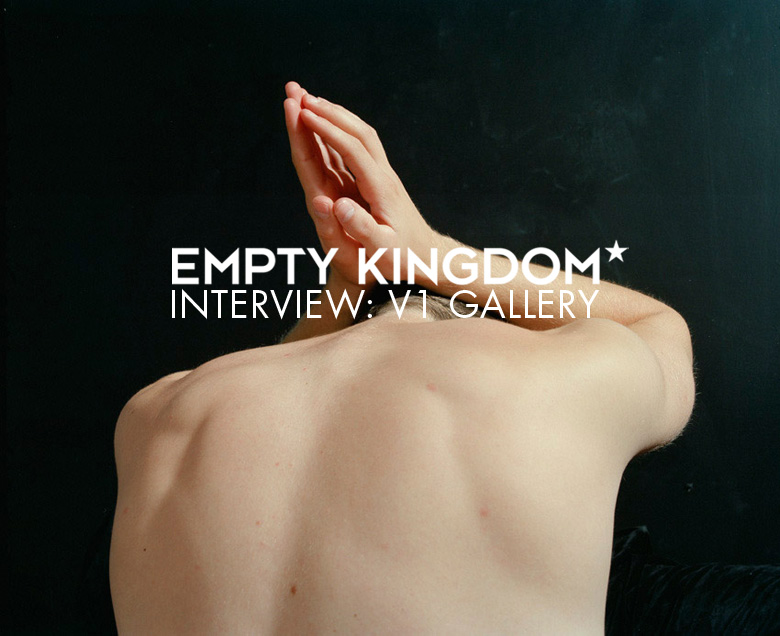 The v1 Gallery is a contemporary art gallery in the centre of Copenhagen, which has spent the last decade been giving the established art scene a good shaking. One of the first to bring street art to the spotlight in Scandinavia, it's always holding something new, and never quite what you expect – Jesper Elg talks with us about v1′s approach to their artists and their philosophy.
Above, Matthew Stone V1 Gallery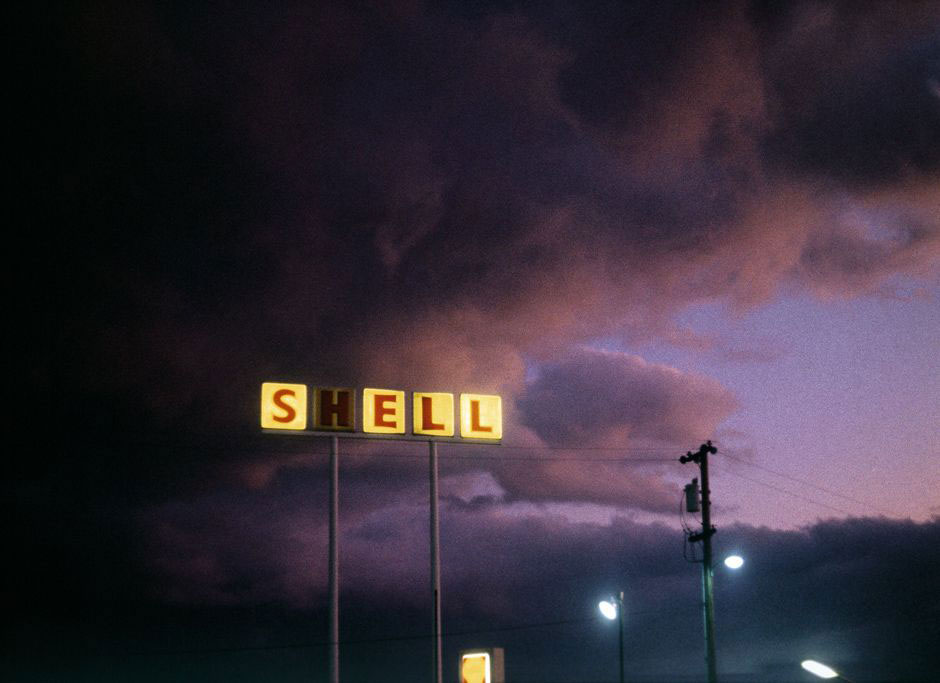 So tell us, what's the story behind the V1 Gallery?
10 years ago we thought there was a need for a new platform for contemporary art.
Can you tell us about your vision for V1 Gallery? Has it changed over time?
Our ambition was, and still is, to facilitate, communicate and exhibit contemporary art.
What do you consider to be art? What about good art? Is there such a thing?
Thankfully these definitions are constantly mutating and changing.
Are there specific styles or mediums that fascinate you? Is there an underlying theme to the art choose to show?

If it engages us, we hope it engages you.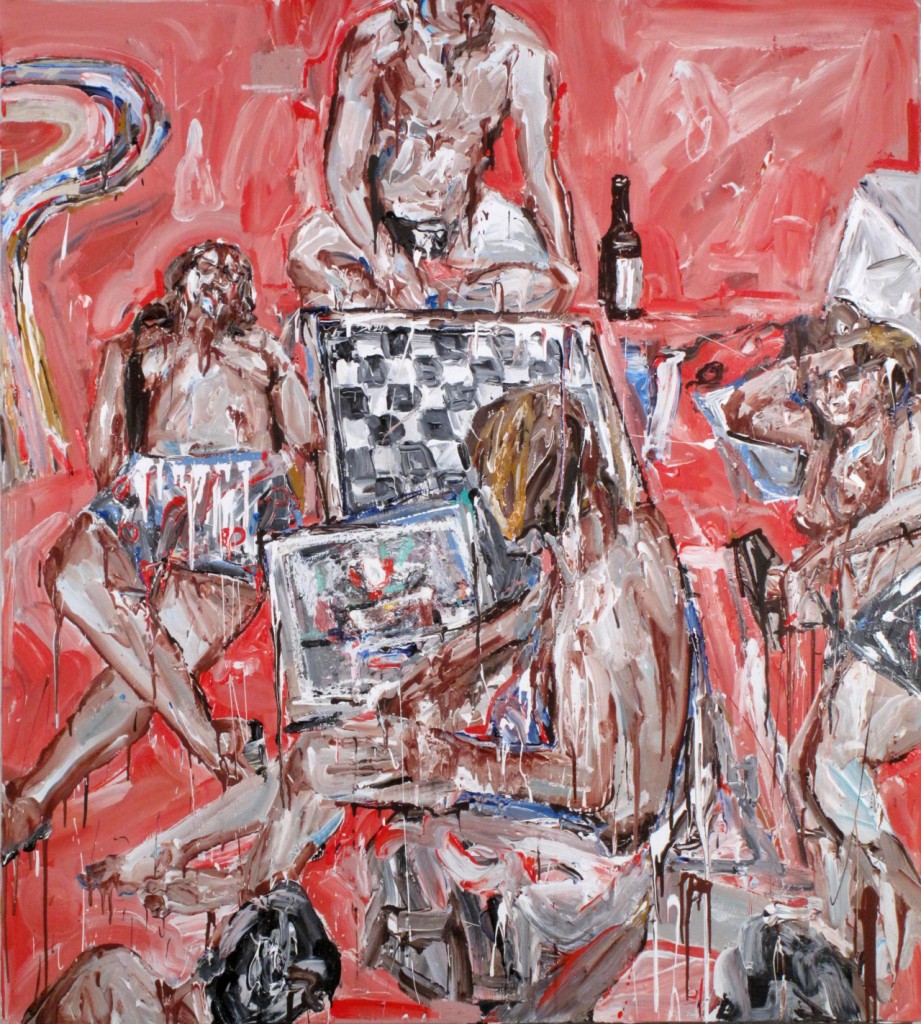 John Copeland, V1 Gallery
Tell me about your artists. How do you find them? What do you look for when viewing an artists portfolio?
There is not a specific formula as to how we are introduced to artists. We try and stay open minded, curious and informed.
What needs to happen to you internally in order for you to offer an artist a show?
One of the great things about art is that it is very difficult to put into words what you feel in the encounter with it. After having been around a lot of art for many years, I do know that that I react in a certain way to things that engages me. Sometimes a work of art will unfold immediately, sometimes it will take weeks, and perhaps maybe a lifetime. There are many factors that affect your perception, the setting, your own state of mind and so forth.
What kind of relationship do you try to build with your artists?
Often a very professional and personal relationship. We are trying to obtain the same vision via a joint strategy and there is a lot of mutual trust involved.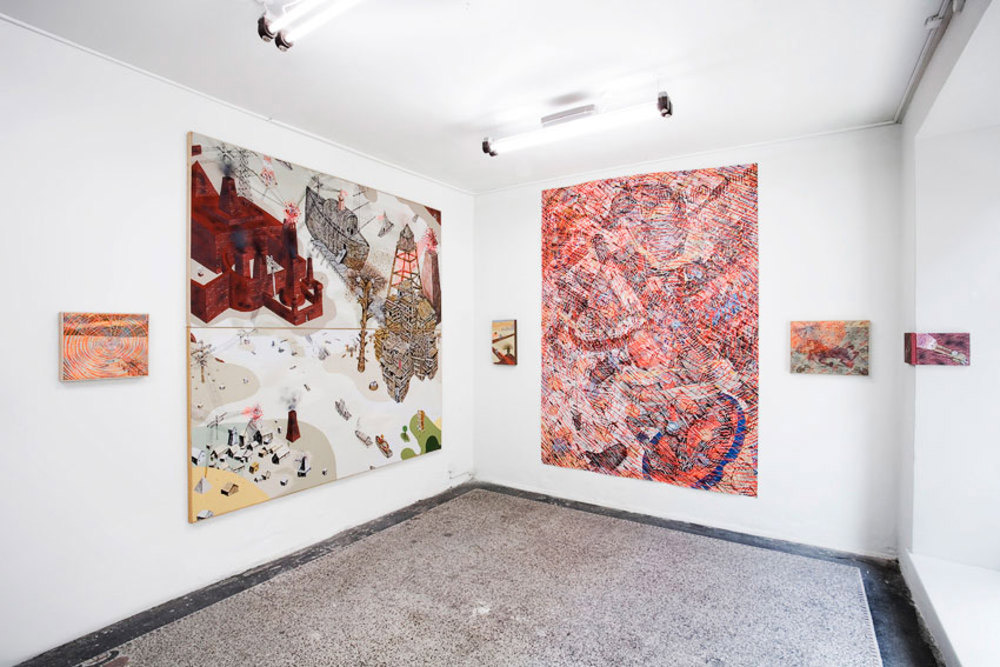 Andrew Schoultz, V1 Gallery
You've carved out a pretty sweet corner of the international art market in Copenhagen. How does it set itself apart from the european, or global art market as a whole?
We try to maintain and honest and original approach to what we do.
How do you feel the internet in general influenced the direction of the art world? Any predictions for the future?
The internet has a significant role in regard to the distribution and flow of information. The gallery has a huge following around the world, who has never physically set foot in the gallery. We are very grateful for this response and dialogue.
That said, there is a huge difference in the experience of watching and exhibition in person or online.
A lot of your artists maintain an independent online presence. Has the role of galleries changed now that artists artists are showing, sharing and selling online? Is there any advice you would give artists trying to balance this online presence with gallery representation?
I'm sure the internet has made it easier for some artists to survive as artists, which is a good thing. Selling is just one part of the gallery business. We feel that our role is to help artists expand their practices, facilitate an interesting platform for creating exhibitions and communicating art. There are very practical elements that the gallery takes care of (or should take care of) such as inventory, transportation, consignments, etc. the purpose of this is to free up time for the artist to create art.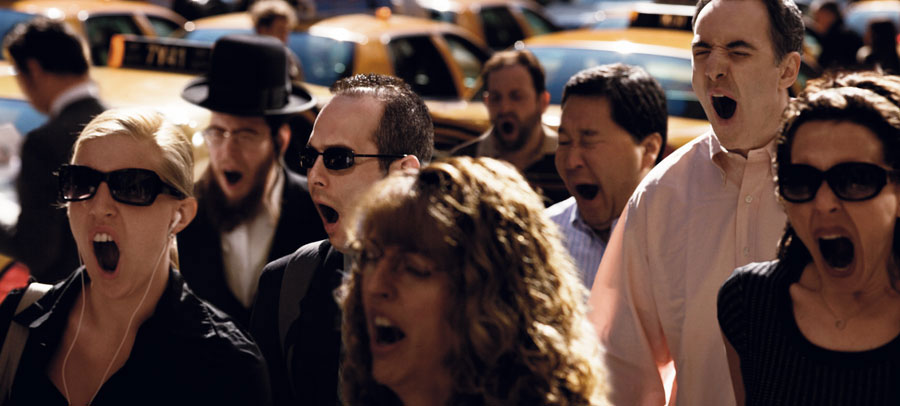 Above, Peter Funch, V1 Gallery
Below, Richard Colman, V1 Gallery
Do you think artists ought to act like a business? How would you describe success for an artist?
There are many different ways to navigate the (art) world. Artists should do it the way they think is smart and feel comfortable with. In general I think a lot of artists would benefit from considering what they would like to achieve with their practice: Where would they like their art to be seen, in what relation, where would they like to be in 5 or 10 years. The art world has become more and more professional, in many regards this is a good thing, but it has also forced a lot of artists to spend too much time trying to strategize their way to the next level. Instead of focusing on working hard and creating interesting art.
There is always that schism between the need to show work you feel is fundamentally important and the need to show marketable work in order to keep the gallery open – how do you toe the line between the two?
We have always chosen to show work we felt was important in some way. I don't believe that the market should dictate an artistic platform. Then I would rather not be a gallerist.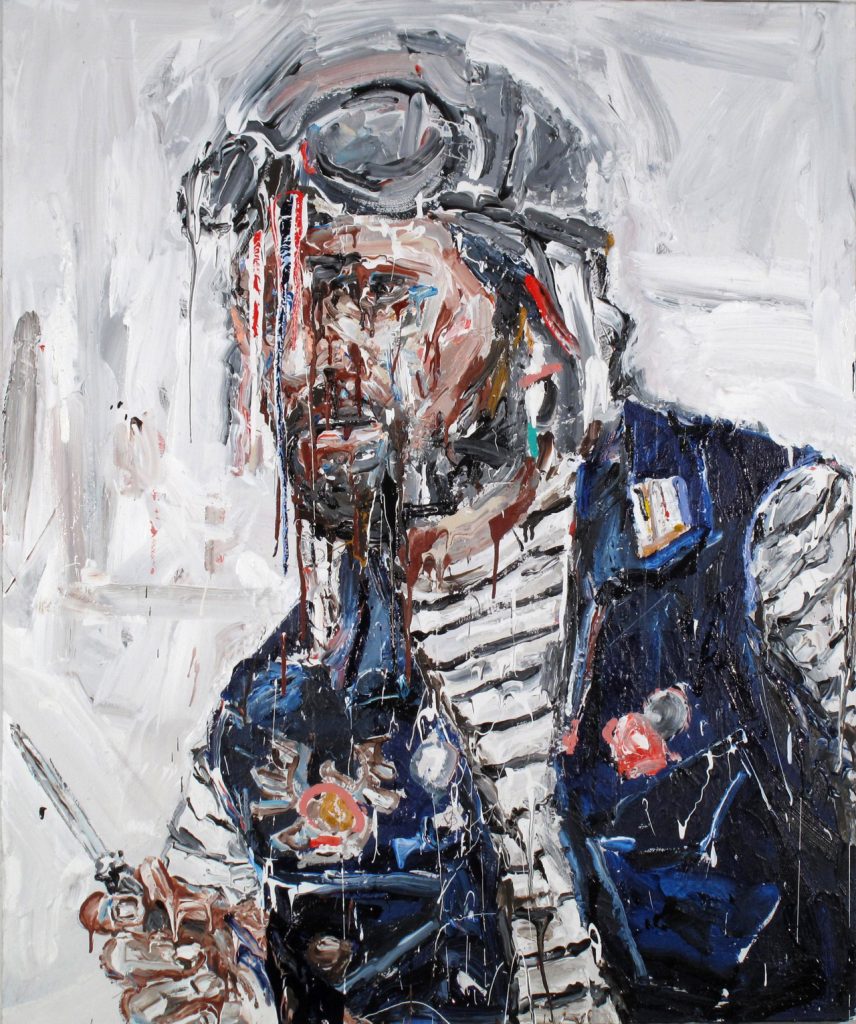 John Copeland, V1 Gallery
What is your opinion of art blogs, and the new wave of art crtics and writers who have found a voice online?
There are some good art blogs run by very competent people and I really enjoy these. I think it's important that art is discussed in as broad a forum as possible. The potential in art is how we reflect on it.
Could you explain what you believe makes an incredible show or collaboration? Over the years, have you had any favorites?
We have been very fortunate to create and collaborate with many great artists. It would be impossible to pick a favorite.
Define success for V1 Gallery.
To be able to do what we do.
What's coming up?
Matthew Stone, Todd James, Thomas Campbell with Evan Hecox & Ed Templeton, Anika Lori & Kim Gordon. V1X – Tonight We Won't Be Bored – 10 years of V1.
---
Posted in: Featured, Galleries
Tags: art blog, empty kingdom, Gallery Feature, V1 Gallery