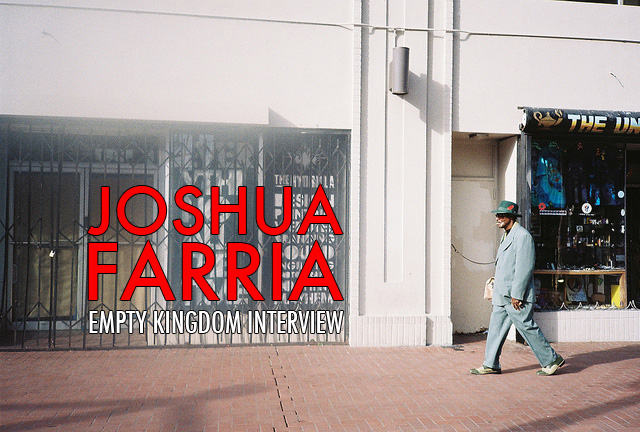 Josh Farria is a local photographer that we previously featured. Hit the jump read of his journey from the destruction of Hurricane Katrina to our own neighborhood, San Francisco.
Who are you, where are you from, and what do you do?
My name is Joshua Farria. I'm from New Orleans and I'm a photographer.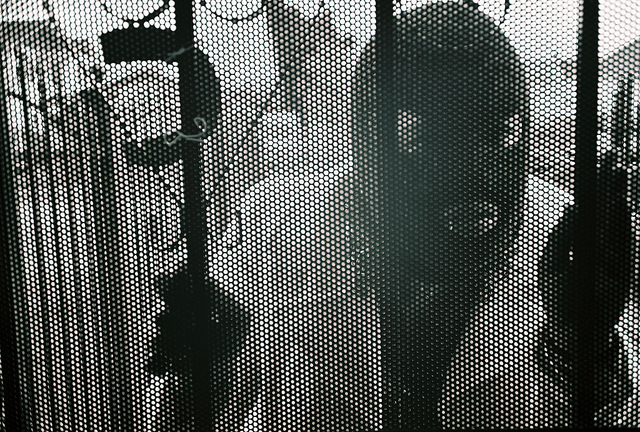 When did you move to San Francisco from New Orleans and what brought you here? How would you say the culture of SF has affected you personally as well as a photographer? And what influences from New Orleans do you bring to the photography game?
Well I moved to California to Sacramento in 2006, then to SF in 2009. Hurricane Katrina hit when I was 20, I'm 25 now. I couldn't stay in New Orleans and my mom's house was flooded with 12 feet of water and we didn't have anything to go back to. I have a aunt that invited me to come to California to start off fresh. I refused her at first, but once I got here I didn't want to leave. SF has affected me in many ways because it's the first place that I've been where I feel people can truly be themselves without being judged. What I love the most about this place is the people, who are my #1 inspiration with my work because everybody's so different. And in the Bay Area in particular, there's so many different ethnic groups and nationalities, etc.
But the one thing I've learned about photography is that everyone has a different eye. And my being from New Orleans, I'm used to seeing mostly urban shit. I grew up in a shoot gun house, which is a house that goes straight back, no sides rooms, like a long wide closet. So in my area I saw things like the projects, stray dogs, liquor stores, drugs, ice cream trucks, and old school cars with rims. So I try to incorporate that element of who I am in my work.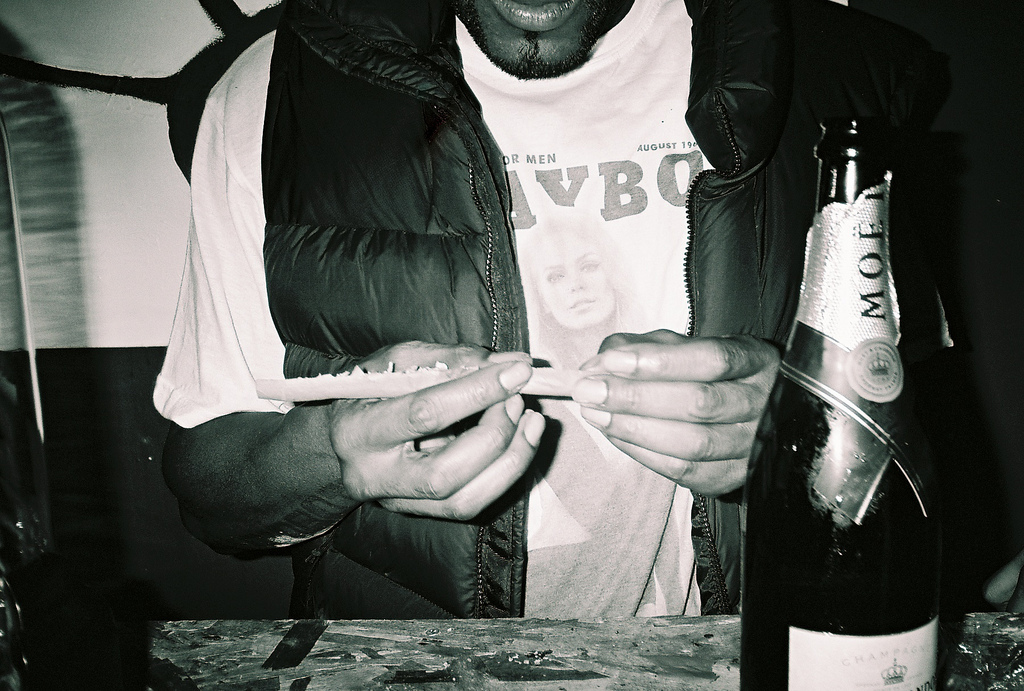 How did you become a photographer? Any stories about your beginnings and lessons you learned along the way?
It's a long story but I will try to make it as short as possible. I went to art school for a year when I first moved to San Francisco and dropped out after my first year because it was so expensive. I didn't go for photography at all; I was just taking General Ed classes because I didn't have enough credits to even pick a major yet. While at school, I met one of my homies, Kumasi Sakidi, who was starting a streetwear line called Freedminds. He sold me a couple t-shirts and I loved what the brand represented. At the time my group of friends was slowing dropping out of school, one by one. We stayed in touch and months later I asked Kumasi if I could help with the brand, doing some promo work and networking.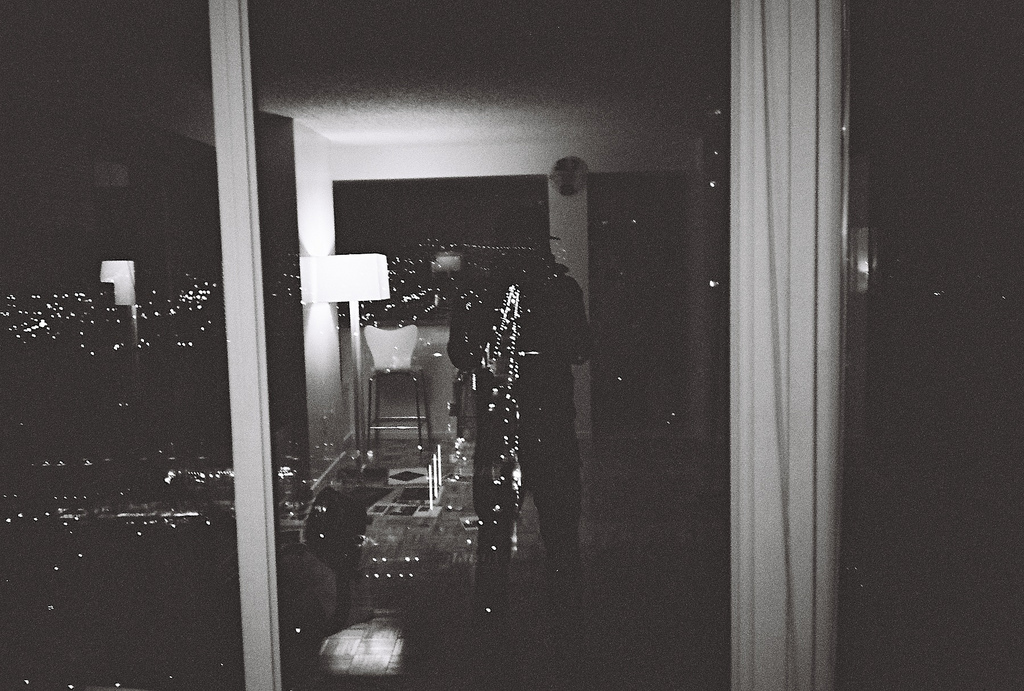 When I first linked with the company, Vyron Turner (Left Brain of OFWGKTA) was the main photographer for the brand. He took some great photos that displayed the lifestyle of the underground art scene in SF. Kumasi, Oscar Santos, and another good friend of mine, Jonathan McNair, all took great photos also. So most of inspiration came from those people, because I'm a fan of their work in and outside of the brand.
Freedminds became more of an art collective after a while, because of all of the people involved. And by me being around so many talented people, I wanted to create also. I started off with disposable cameras that I would buy/steal until I could afford a few compact film cameras. I didn't know anything about photography when I first started, I still have never taken any classes to this day. I used trial and error mostly to get better, I wasted so much money developing disposables. Most of the time I would get 2 good photos from each roll of 24. But I began with just documenting what I would see at wild parties, then I started to develop a passion for the art form. And so I did my homework on the craft, and I wanted to be more creative. It was then when I started working with models, and coming up with cool concepts that I could use with the girls.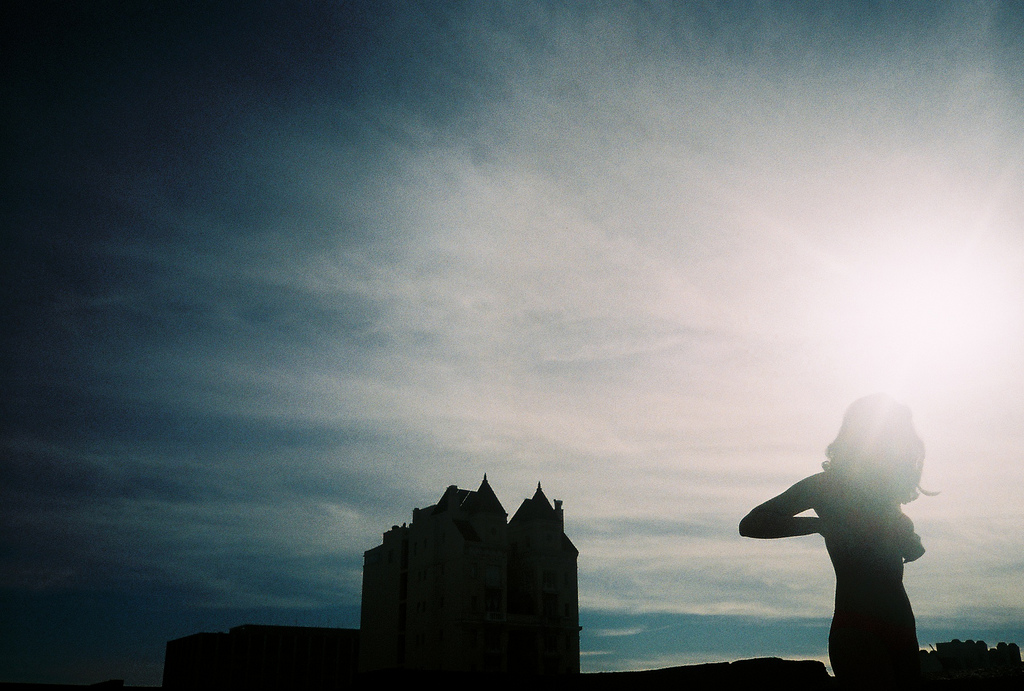 I dig that you take photos using SF as a backdrop. Do you have any favorite locations?
I don't have a favorite place but SF is beautiful when the weather is nice. You can shoot just about anywhere and people will still be able to appreciate whatever is going on in the photo or in the background. But the Tenderloin is where it all started for me. It's not the most eye-appealing location. But it represents a sense of lawlessness that you don't really see in other places. People smoke crack pipes on the sidewalks like cigarettes out there.
What subject matter are you attracted to and why? Obviously, we at EK love the women too, but your work captures something different about the ladies. How do you approach taking photos of the ladies and what are you trying to capture?
Well I love women, I feel like every woman is beautiful in her own way. She doesn't have to be a model; I'm attracted to natural beauty more than anything. My photos are very intimate, because I want the viewer to feel the photo rather that just see it. I like to shoot women dressed elegant, but in a raw setting if that makes sense. The contrast between the two is very important to me; I want that message to be understood by the viewer. It's an emotion behind it, you get to see who this woman really is. Whether she was happy, sad, upset, excited, at that moment. Because the pictures never lie.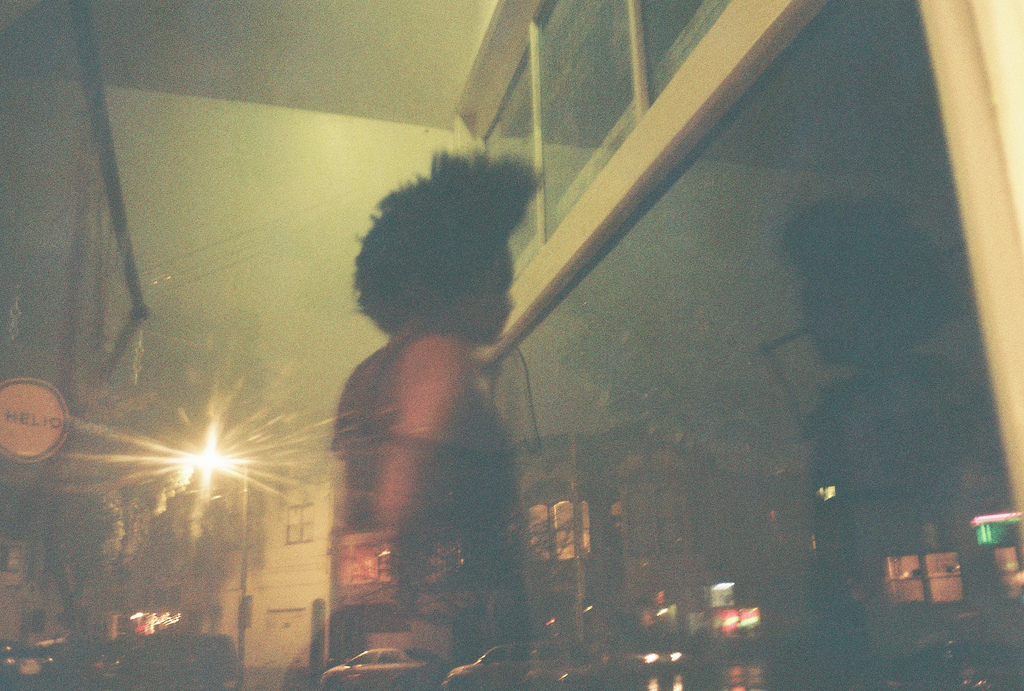 You also take photos of rough looking men in common liquor stores and the like. How or why do you choose them?
With that it's more of my roots, you know? That's how I started; before I was shooting women, I did more street photography. I would just go to different places and see moments. When you start to take photos you start to see things differently than most people. Its almost like all the small things that I didn't pay attention to now means everything to me. Everything is a picture to me now, just thinking about all the emotions people go through everyday as well as the interactions among people. Whether its a hug, a kiss, and handshake, or an argument.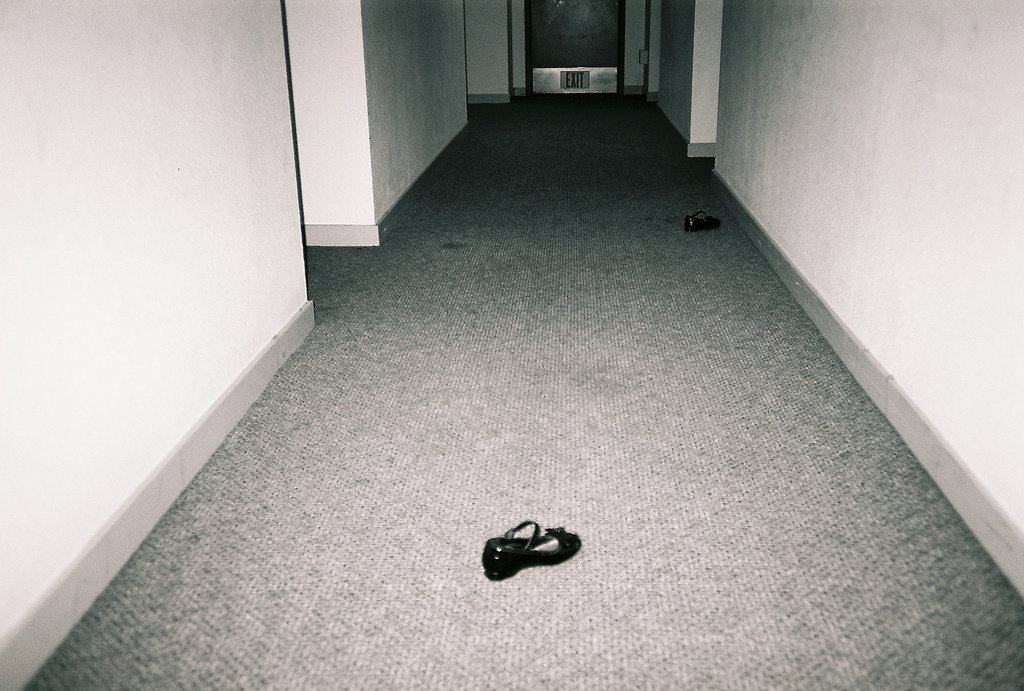 Where do you want your photography to take you in life? Where do you want to take your photography to?
More than anything, I want to be able to create without restrictions. I don't want my art to be watered down in anyway, whoever I work with or work for has to let me do my own art. I would love for this to take me all over the world, I want people to know about my work in France, Japan. But I know that takes lots of work. I would love to work for Complex or The Fader. As far as skills go, developing film is one skill I want to master. Also using more manual cameras, I usually use point and shoot's and a few zoom cameras. And concepts, I always try to take things to the next level concept-wise in  my shoots.
Is there a driving theme or philosophy that informs your work? Or perhaps a particular message you're trying to convey through your work?
Yea, Reality. I mean, that's the theme. At the end of the day I want to remember the person I took a picture of, not their clothes or the girl's ass. I want to remember who that person was, and what their personality like. All the other shit doesn't matter to me, as long as I can create an emotional attachment between the photo and viewer.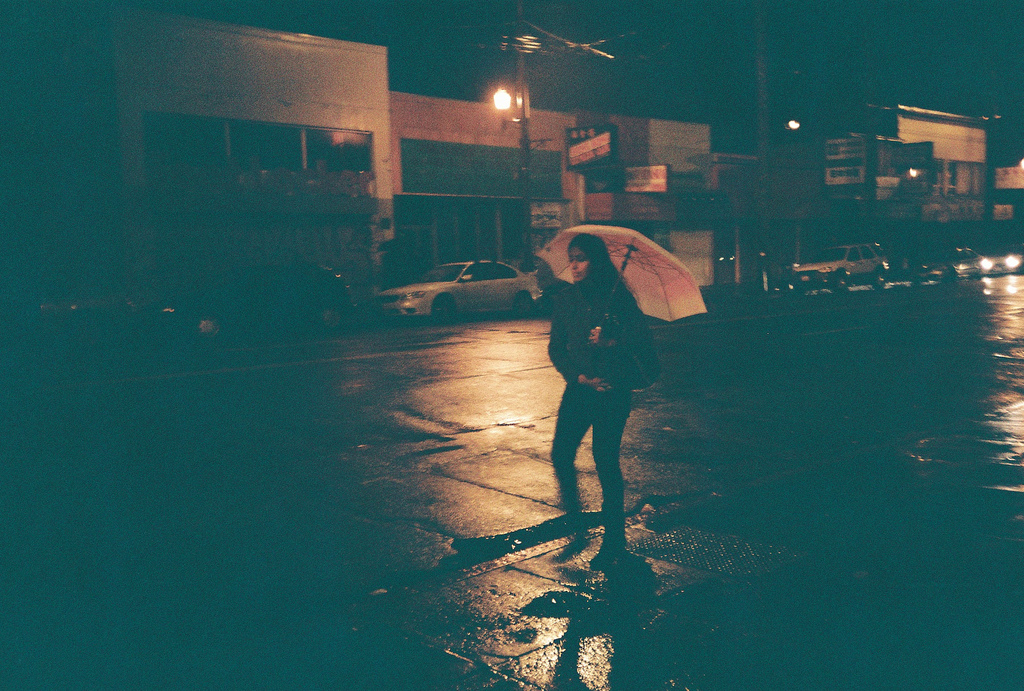 Can you break down your process from start to finish, from the idea for a shoot to the final editing touches? And what tools do you use, from camera to software?
I come up with different concepts and then I look at the models that I have and try to figure out which girl would be best for that particular shoot. I have a makeup artist now, Allie. She does hair, makeup and some styling. Before the shoot, I just like to make sure the model is comfortable. If the energy is positive between me and her, we usually get good results. I don't photoshop any of my pictures, and I use film. So I only have a certain number of shots so I have to be very careful. Right now my favorite camera is my Nikon Lite Touch compact camera, I love the flash built inside.
What activities do you do for inspiration?
I check out lots of different photo blogs, flickr is the platform I use now to display my work. And there are so many great photographers on there, so I draw a lot of inspiration form that also. And just life and experiences, things that I see that I like. Or think is cool. There' a few famous photographers that I like. But my peers are my favorite.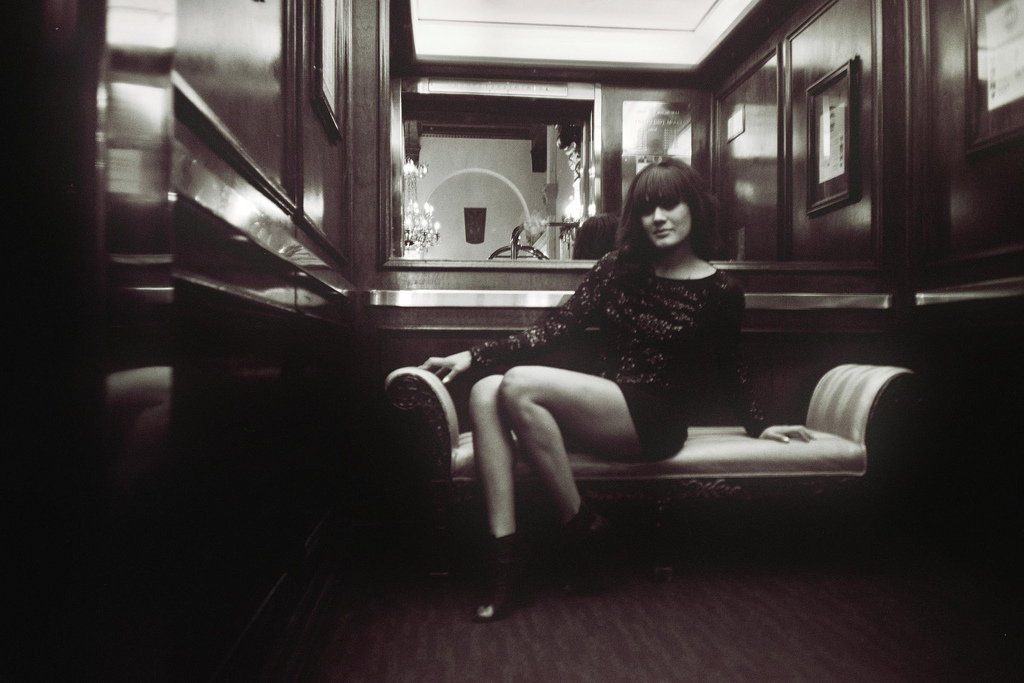 Bonus Question: If you were a secret agent, what would your code name be?
Sexual Chocolate
http://flickr.com/photos/joshfarria
---
Posted in: Featured, Photography, The Interviews
Tags: hurricane katrina, interview, joshua farria, new orleans, san francisco